[ad_1]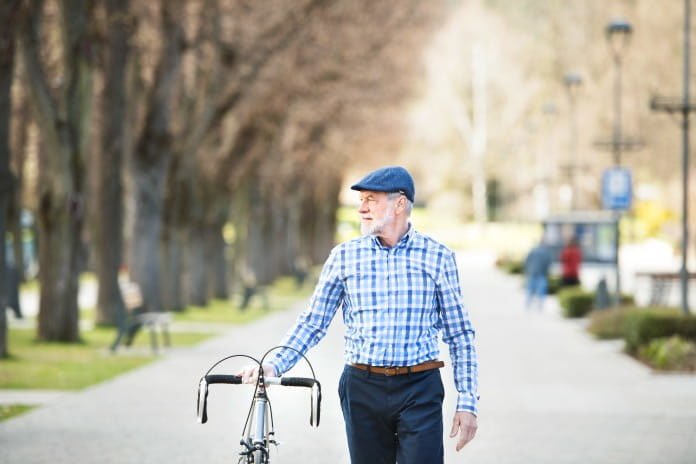 Our Reader Score
[Total: 0 Average: 0]
Recent Alzheimer's research reveals the potential for a new therapy for the disease by modifying the body's own immune system.
Currently, there are no drugs that can cure or slow the progression of Alzheimer's disease. Alzheimer's research has shown that inflammation in the brain and the immune system play a role in the development of the disease, and variations in genes that affect the body's immune system can lead to positive or negative effects. The potential to alter the body's immune system in a positive manner suggests there can be a therapeutic benefit for Alzheimer's disease.
Researchers in the United States focused on toll-like receptors (TLRs), which are proteins present on cells and play an important role in the immune system. The researchers looked at the therapeutic potential of TLRs in Alzheimer's disease. Their results were published in the Journal of Experimental Medicine.
TLRs and amyloid plaques in Alzheimer's disease
TLRs are a type of protein receptor of the immune system that is activated by certain pathogen- or damage-associated molecular patterns. Activation of TLRs can lead to a number of outcomes such as injury to neuronal brain cells during chronic inflammation, but also recovery after nerve damage or a temporary loss of blood supply.
Amyloid plaques (Aβ) are a characteristic feature of Alzheimer's disease, and they interact with and activate TLRs. Their interaction can lead to chronic inflammation. However, select TLR types have been shown to regulate and reduce these amyloid plaques. The research looked at whether modifications to select TLRs could have the potential to be a new therapy in Alzheimer's disease.
Which types of TLRs are most correlated to Alzheimer's disease?
The researchers first examined the brain activity levels of different TLRs in humans with and without Alzheimer's to determine which ones were most significantly correlated to Alzheimer's disease.
The researchers proposed that the surface of certain TLRs could be altered to manipulate their interaction with amyloid plaques and prevent its immune signaling effects. They created modified versions (sTLR4Fc and sTLR5Fc) of select TLRs and experimented in mice. Their experimental data found a significant reduction in amyloid plaques in mice that expressed sTLR5Fc compared to control mice. They also determined that amyloid plaques had a stronger attraction to binding with sTLR5Fc, and led to increased uptake of amyloid plaques and blocked the amyloid plaque-induced toxicity and prevent it from killing brain cells.
Biologic drugs using TLRs may be safer with fewer side effects
Using a biologic drug such as this one in the body could potentially be safer with fewer side effects in humans compared to other pharmaceutical drug therapies since similar natural variants of TLRs have been found in humans. However, its use could also be limited by the ability of the drug to cross into the brain. This can be addressed by experimenting with the best delivery method of the drug therapy.
Overall, the results show a potential for the specific TLR, sTLR5Fc, to act as a biotherapeutic agent in Alzheimer's disease. Experimental mice studies demonstrate the potential for sTLR5Fc to decrease the buildup of amyloid plaques in the brain and block the toxic effects of amyloid plaque interaction. This has implications in both the prevention and treatment of Alzheimer's disease.
Although this is preliminary Alzheimer's research and should be assessed in larger studies to confirm strengths and associations, it represents a new and potentially safer class of biologic agents for Alzheimer's disease.
Written by Maggie Leung, PharmD
References:
Chakrabarty, P., Li, A., Ladd, T. B., Strickland, M. R., Koller, E. J., Burgess, J. D., . . . Golde, T. E. (2018). TLR5 decoy receptor as a novel anti-amyloid therapeutic for Alzheimer's disease. The Journal of Experimental Medicine,215(9), 2247-2264. doi:10.1084/jem.20180484
Lindemann, K. (2018, August 30). Research reveals a potential new biotherapy for Alzheimer's disease. Retrieved from https://www.researchgate.net/blog/post/research-reveals-a-potential-new-biotherapy-for-alzheimers-disease
[ad_2]
Source link