[ad_1]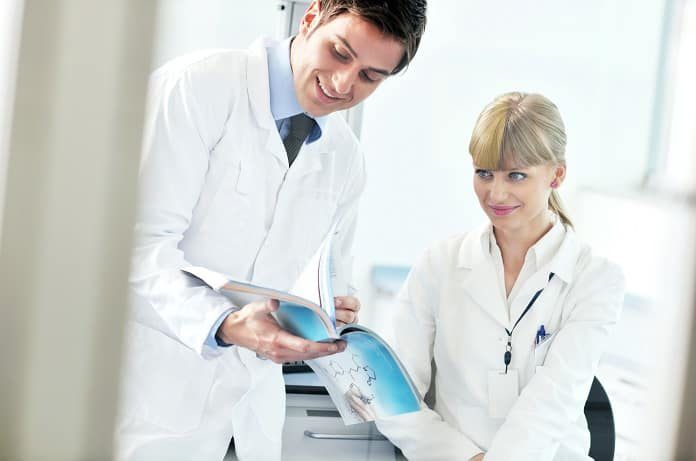 Vasodilatory shock resistant to traditional treatment with vasopressors is associated with a high mortality rate A recent study published in The New England Journal of Medicine sets out to investigate the effects of angiotensin II as a treatment.
Shock can be a fatal syndrome as a result of decreased perfusion of vital organs which leads to irreversible organ failure. The most common type of shock is vasodilatory shock, where there's peripheral vasodilation and a reduction in blood pressure even though cardiac output is maintained. The first line of action in vasodilatory shock is fluid resuscitation, attempting to increase blood pressure whilst the cause of the shock is identified. If fluid resuscitation fails to increase blood pressure, the next step is the introduction of vasopressors. Patients who fail to respond to both of these measures have poor outcomes with the risk of death exceeding 50%.
There are two classes of vasopressors currently being used: catecholamines and vasopressin. However, at high doses, these vasopressors can display toxic side effects. When blood pressure drops significantly, the body engages a third system comprised of hormones, called the renin-angiotensin-aldosterone system (RAAS).
In a recent multinational, double-blind, randomized, controlled trial published in The New England Journal of Medicine, patients experiencing vasodilatory shock who were receiving treatment with a catecholamine vasopressor were given either angiotensin II or a placebo. The endpoint was measured as an increase in mean arterial blood pressure of at least 10mm Hg from baseline or at least 75 mm Hg total increase in mean arterial pressure 3 hours after commencing the infusion.
In this study, 321 participants received the study intervention; 163 were given angiotensin II and 158 were given the placebo. The results of the study found that 69.9% of the patients receiving angiotensin II reached the primary endpoint; whereas only 23.4% in the placebo group reached the primary endpoint. After two days, the improvements observed in cardiovascular and organ failure using a scoring system was higher in the angiotensin II group than the placebo group. Adverse side effects were seen in 60.7% and 67.1% of the patients in the angiotensin II group and placebo group respectively. Death by day 28 was seen in 46% in the angiotensin II group and 54% in the placebo group.
This study has demonstrated that angiotensin II can successfully increase blood pressure in individuals with vasodilatory shock who were not being treated effectively with high doses of vasopressors.
Written by Jade Marie Evans, MPharm, Medical Writer
Reference: Khanna A et al . (2017). Angiotensin II for the Treatment of Vasodilatory Shock. The New England Journal of Medicine. 377 (5), 419-430.
[ad_2]
Source link